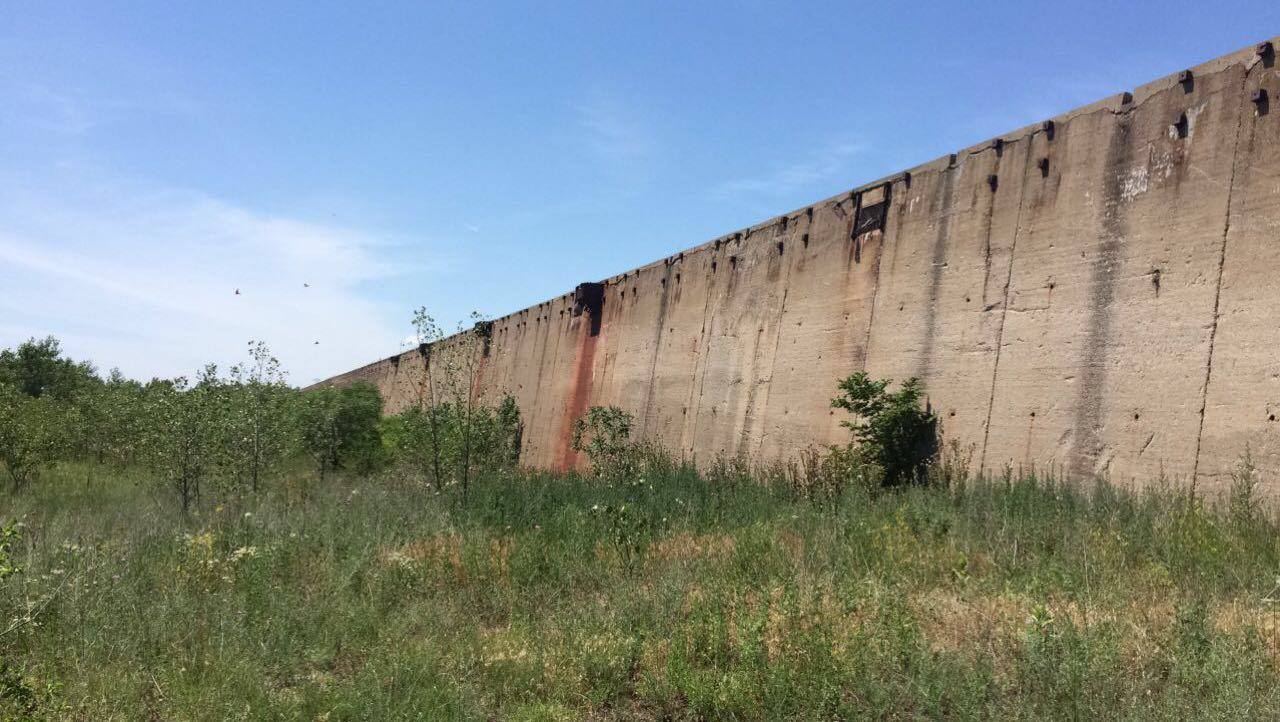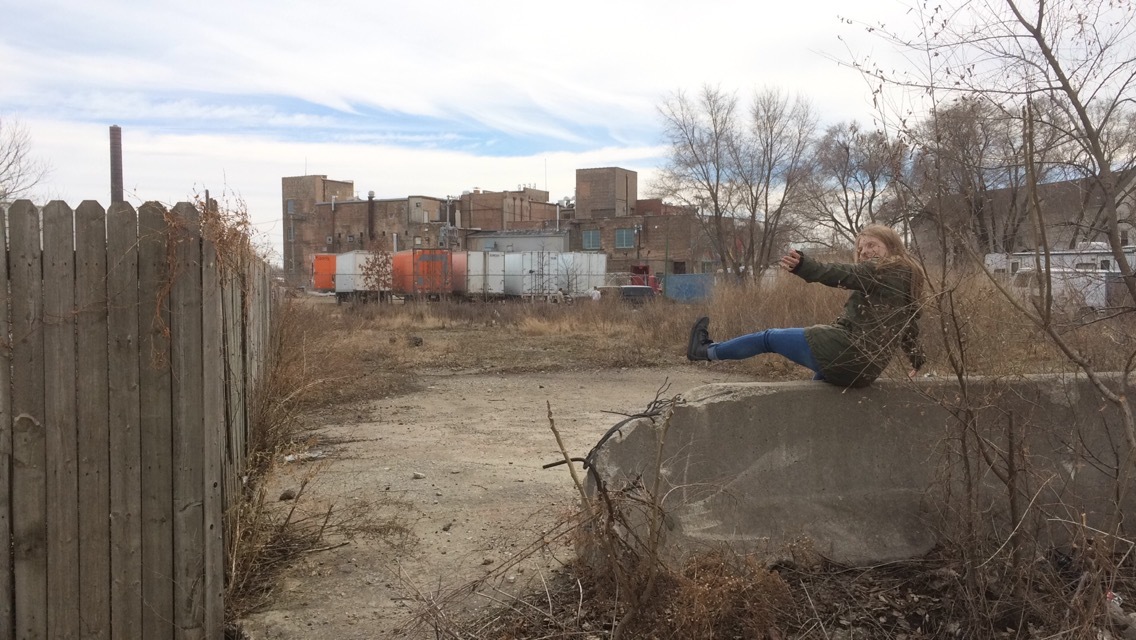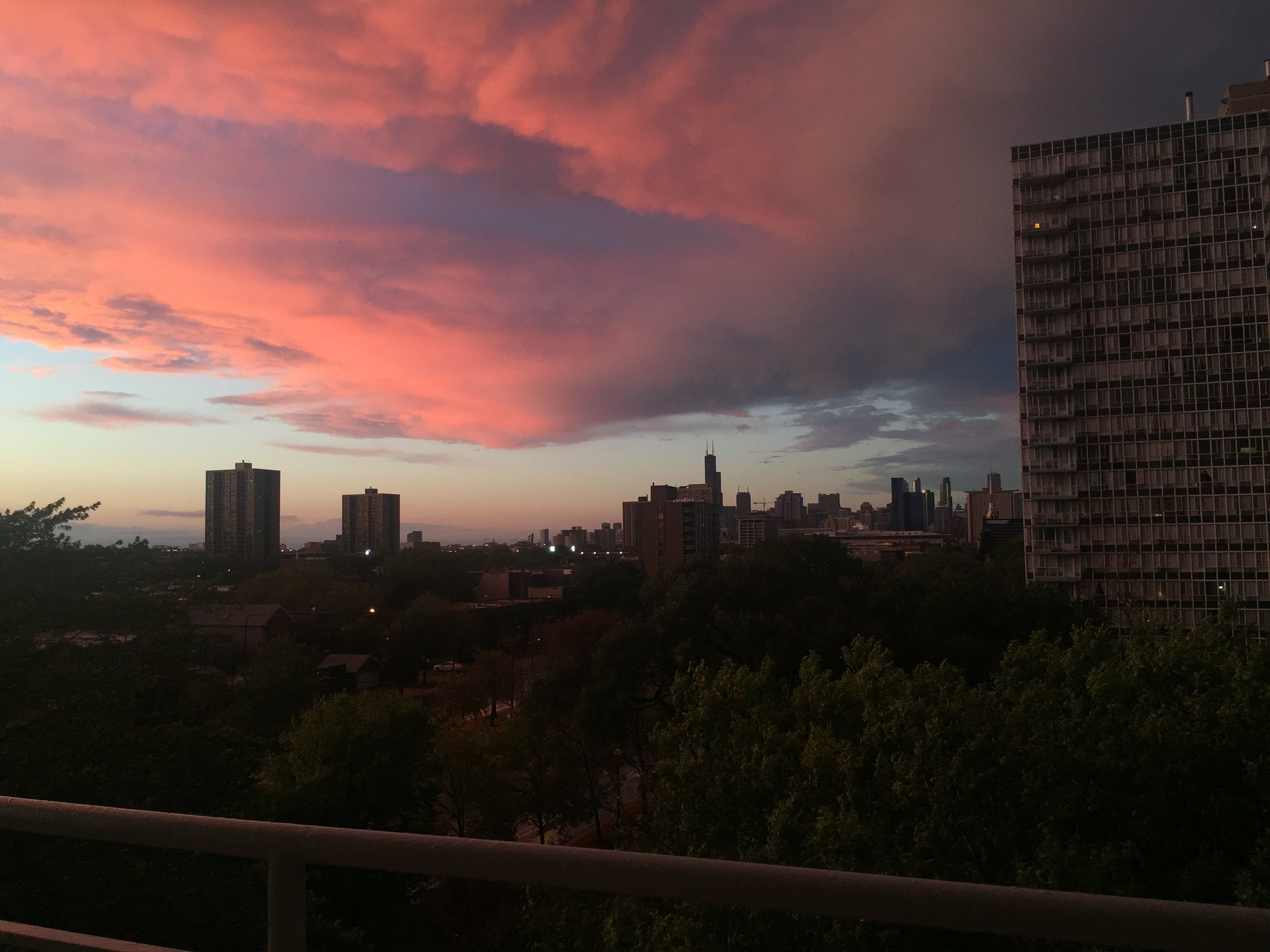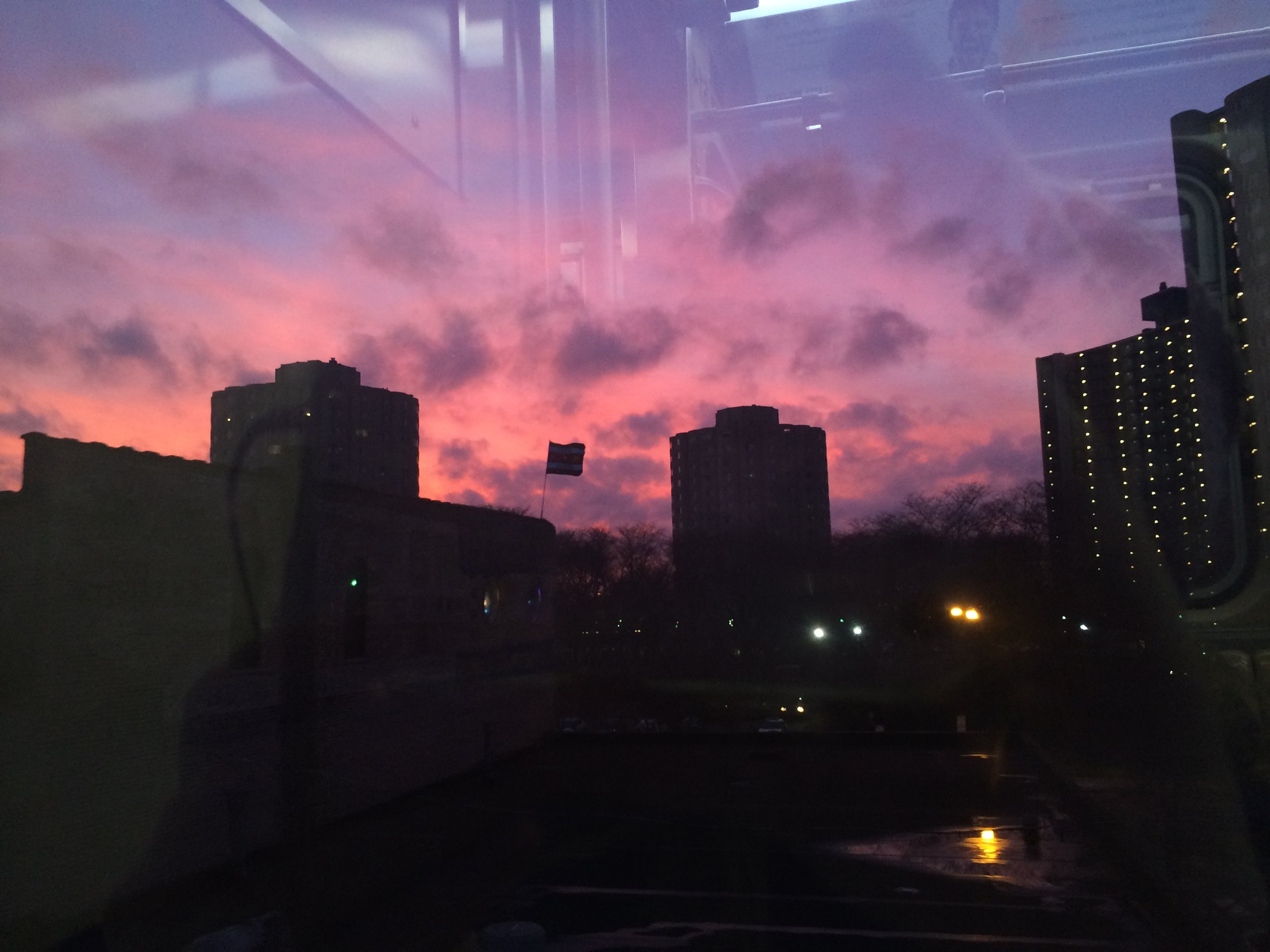 Summertime in Bronzeville is my favorite time of the year. Friday after work, I head to the Bronzeville Art District Trolley Tour to visit the several historic art institutions in the neighborhood. I join alongside families, elders, and young people as we hear an oral history of each street we travel down, provided by the friendly docent. Although I am not a native Chicagoan, these stories feel familiar and nostalgic.
One night my buddies and I went to palmisano park after hours through a hole in a fence in the back and got down to the cliff and threw some rocks in and saw some turtles. On the way out we stopped at the outdoor workout playground and a spontaneous pull up contest in the dark started between us, fun night.
I had a great time at the park there was a festival, my family and I had great thai food, then walked around Jackson Park and discovered the Japanese osaka gardens from the 1893 World fair. It was a beautiful space with nice views of the museum and beautiful landscaping and flowers. A nice quiet relaxing place to spend an afternoon.
The annual 79th Street Renaissance Festival is one of the longest running neighborhood festivals in Auburn Gresham. Each year promises to be bigger and better than the last. Now with nearly 20,000 attendees coming out annually to enjoy local food, retailers, organizations, and performers from all genres from cultural to modern dance and blues to hip hop, there is literally something for everyone. As always, this family friendly festival is free and open to everyone and promises to be the best end-of-summer block party you will attend.
As a gamer, visiting the Logan Arcade is my favorite place to be when going to Chicago. It was great to play games that I would never have been able to do at home. The atmosphere is amazing to be with friends and just enjoy a stress-free day.
My favorite day in Bridgeport was the day that I felt I had established my life in the neighborhood. To me, this is the summation of several separate days I had in the neighborhood: the day I determined my grocery store route, the day I found my closest laundromat, the day I found my new favorite coffee shop, and the day I rode my bike in the city for the first time. The day where I first felt this combination of elements working together, then, made me feel like I had everything figured out in a new space, that the neighborhood belonged to me now. When was this day specifically? I can't remember. This kind of thing happens slowly, until you suddenly recognize it out of the blue one day and everything feels different.
One of my favorite days was exploring Bridgeport when I first came to school at IIT. My two friends and I walked all the way from campus, past Halsted and back. I ended up finding the coffee shop, Jackalope, which I still absolutely love to go to to this day. I love the environment and the coffee is even better! Definitely a coffee shop that everyone should go check out.
When the sun is out and the breeze is just right, you can see so many people outside and enjoying the neighborhood. I was out driving and it just seemed so calm and peaceful.
Walking around the nice scenic CHICAGO style stores and restaurants and finding a great dinner to eat some food in. Also the quick walk to the beach and some outdoor activities.
When it's a nice day outside and everyone is outside doing something like riding skateboards or bikes along the shoreline and just hanging out having a good time
Chatham has one of the most highly rated and original selections of restaurants this area of the city has to offer. It's a great place for those looking to expand their palates and find new foods at comfortable prices. Chicken and fish restaurants are the most popular throughout the neighborhood but don't ignore the African, vegetarian or Jamaican foods just a short drive away.
I came here on a Friday evening after visiting Lincoln Zoo and Conservatory and eating dinner at Lou Malnati's. At the recommendation of Time Out, I decided to check out two attractions: The Legacy Walk, which were placards of influential LGBT people erected on rainbow-colored pylons and the Center on Halsted, a community center for LGBT individuals. The Legacy Walk was awesome! I loved learning about those who came before me and the contributions they made to the progress of the acceptance of LGBT. I was informed on who the founders of GLAAD were and how the first celebrity trans-gendered individual was met, not with hatred and disgust, but rather fascination. The Center on Halsted is interestingly attached to a Whole Foods Market. And it was a nice place for me to unwind after a long day of walking. I also got a great chocolate peanut butter shake at Chicago Diner (which was super busy at this time with a wait time of 30-45 minutes for a table of 2). I also saw the Furious Spoon which was shown in an Eater Chicago documentary about the gentrification of Boystown. This was my first visit to a "gayborhood" and it was a great experience! I really enjoyed the experience! I highly recommend the neighborhood for LGBT individuals! If I ever come back to Chicago, I will definitely be coming back here!
The best park you know nothing about. Long overshadowed by the Conservatory, the actual Garfield Park is worthy of some praise in and of itself. As evidenced by the photos I took/uploaded, the park possesses a majesty and charm that's worthy of attention. The focal point of the park is the field house. A large, gleaming golden building, replete with high domes, ornate designs, frescoes, and an eye-widening rotunda seem, at first, out of place in an area that's, at times, better known for the negative than the positive. The field house reminds one more of a mansion than a place were people can take art classes, swim in a pool, work out at a gym, and box. But, you can do all those things and more at the GP field house.

But, then, you start to walk about the lagoons... stop along the bridges... take pictures of the water fowl... contemplate the gazebo... and run along the flower grounds... and it hits you: Garfield Park holds it own amongst the very best parks in the city. The statue installations are all very unique, yet when taken together, tell a complete story. Make an effort to see them all and see if you can figure it out.

Once the word gets out about this park and the homes that surround it, don't be surprised by a housing renaissance. Potential. Full of. This is prime real estate.
My grandparents grew up in this neighborhood in the '30s. It was mostly Eastern European immigrants, which is what they were, and was extremely poor. Saul Alinsky, the famous community organizer, started his work in Back of the Yards during the '30s.

Today Back of the Yards is a mostly Hispanic neighborhood. It's definitely still working-class, but the horrors of the stockyards are long gone. The area is quiet and residential, with several small parks for families. A lot of the old buildings are still around – mostly cottages and Catholic churches. The only thing left of the stockyards is the stone entrance arch, which is pretty cool to see. Saul Alinsky's office is also still there.

There are a lot of Mexican restaurants in the neighborhood now, and small businesses as well. The only place I've visited is Swap-O-Rama, which is a great flea market to find stuff on the cheap. There's a really cool mural along the sides of the building.
My favorite area of Chicago by far. Sure Chi-Town has lots of great neighborhoods from Gold Coast to River West, North Loop, you make it. But what sets Lincoln Park apart from the rest is variety.

LP has shops on shops on shops on restaurants on boutiques on parks on gorgeous housing and private alley ways....lol ok the alley way isn't really a perk but it's a cool amenity for sure. I love shopping in quant, quiet environments. I also enjoy local dining establishments and beautifully structured homes I can't necessarily afford but love to gawk over. Lincoln Park gives me all of that in one small area, so I can stroll by foot. No wheels needed.
My favorite area of Chicago by far. Sure Chi-Town has lots of great neighborhoods from Gold Coast to River West, North Loop, you make it. But what sets Lincoln Park apart from the rest is variety.

LP has shops on shops on shops on restaurants on boutiques on parks on gorgeous housing and private alley ways....lol ok the alley way isn't really a perk but it's a cool amenity for sure. I love shopping in quant, quiet environments. I also enjoy local dining establishments and beautifully structured homes I can't necessarily afford but love to gawk over. Lincoln Park gives me all of that in one small area, so I can stroll by foot. No wheels needed.
I grew up in Rockford, but my dad grew up in Chicago. He sold concessions in both Wrigley and Soldiers Field while he was in high school. The best day of every summer was when we got to go to Chicago for a Cubs game. First we'd go to the Cubby Bear tap, which at that time looked like a big room with sticky floors, and then we'd head to the park. I would study the players names and batting averages all summer so I'd know something at the game. We got to get any food we wanted at the Park, "as long as you don't get sick". My favorite player was Jose Cardinal, I think mostly because I loved to yell his name. It was hard to wait a whole year for the next game.
It was a sunny day in southside Chicago. Not many people out and about. I walked around with a couple of friends looking at the buildings and art of Bridgeport, admiring their unique designs. We stopped in at a few random hole-in-the-wall restaurants like Nana, and Maxwell's for some poor quality but delicious food.
My great aunt worked at the Art Institute. I don't know what she did but she was important enough to get us into the employee dining room upstairs. I loved my aunt, who was the most glamorous woman I had ever met, and I loved the Art Institute. I loved the lions in front the most, but I also loved that it was so complicated it seemed like you never got to the end of it. After my mother and I visited our favorite exhibits, we met my aunt in the dining room. It was very fancy and I was on my best behavior. I don't remember what I had to eat, but on the side of my plate was this little present wrapped up in special paper with a pretty curly ribbon. I stared at it through my whole lunch, trying to figure out if it was dessert or if it was a present just for me. No one else at the table had one. Finally I got up the courage to ask my aunt why I had a present and no one else did. "That's a lemon, sweetie", she said, in her husky cigarette voice. Everyone burst out laughing. It's still one of my favorite memories.
Walk around. Grab lunch/a snack in a new restaurant/Coffee shop. Take lots of pictures
Great weekend seeing Hamilton with family. Stayed at Majestic and had terrific meals at several restaurants. Art museum visit the next day capped off a wonderful visit to Chicago from Wisconsin.
My grampa died when I was five years old so I didn't get to know him much. My only memory is his firefighting hat that had a golden eagles head coming off the front of it. As my mom describes it I was very obsessed with it. Whenever we visited I always asked to see it. My grampa was the South Chicago Hts Fire Departments lieutenant and since I had very little memory of him I wanted to visit this place someday. That day finally came last year when we decided to take my three boys to go his fire station. What an experience that was!! The staff showed us all around the station, let us try on their gear, and sit in the fire trucks. Firefighters are compassionate people with an altruistic character. I am proud to know my grampa was like these amazing people of society.
As we left I said a little goodbye in my head to grampa Schwinn. At five you don't really understand death, so saying goodbye was not something you thought of. It brought a sense of joy to get to know him better and to have my sons understand that family is forever, even after they are gone.
jeanna S.
South Chicago Heights
42
I went to a Sofar Sounds event in Wicker Park. It was a really interesting experience; someone had offered their own apartment to this organization to host a concert and the location of the concert was not revealed until the day of the event. A bunch of strangers and I sat on the floor as we listened to three separate groups perform. It was super intimate and I'm looking forward to attending similar events
One of my favorite memories is taking the train downtown with friends. We had tickets to watch a play downtown and hopped on the train from Oak Park. Here I am with friends
I go to the same coffee shop every Saturday morning to unwind for the week and read a book. After going there constantly for about two months, the workers began to recognize me and even offer new book suggestions. It may seem banal, but this was an important moment for me because it made me feel like a fixture of the community instead of just a passerby.
Watch our friend Harry tell us his story.
All images and videos are © Urban Activators or public domain.